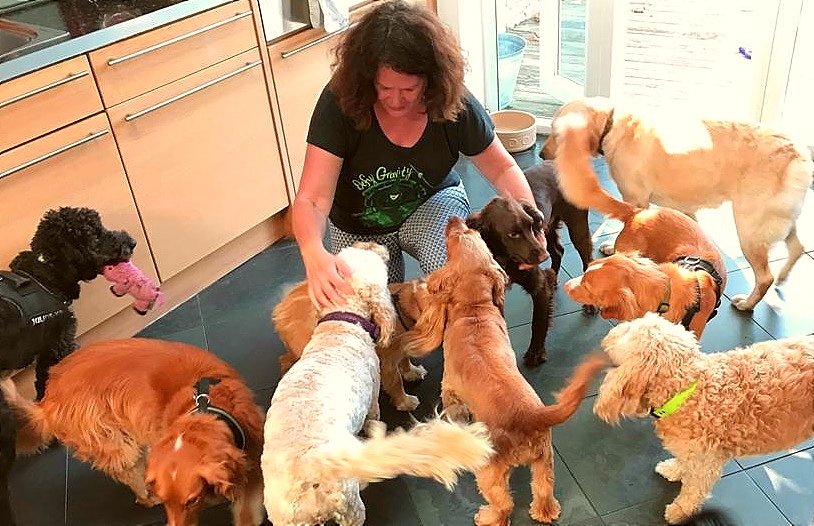 AMAZING TO HAVE YOU HERE!
Congratulations! You have just made the best decision ever for your best friend.
This is somewhere you can share your worries, issues, problems, questions and certainly your successes, videos, news, photos and triumphs in a non-judgemental, friendly environment, where welfare comes first. 
As part of our community you will always know someone with a dog locally and online that you can speak to and who you know shares our values and training ethics. 
I have always been there for you all via Whatsapp as a Trainer in your pocket, sharing videos, offering support and guidance whenever and wherever you need me and sharing the knowledge that I gain through my contacts and continuing professional development. 
I AM SO EXCITED TO BE ABLE TO OFFER YOU EVEN MORE!
After completing any of my 8-week training courses (online included), you will have the opportunity to join and contribute to our special community.
For a price of £20.00 a month you will get access to our community on Facebook and resources here.
You will find:
Access to trustworthy, researched, up to date and ethical, solutions to problems, health,training and behaviour related (no more scrawling through the internet);
Up to date scientific information on nutrition.
Ideas for calming exercises, enrichment and toys.
Discount codes to various recommended suppliers of toys, equipment, food and treats.
Advice on first aid and grooming.
Opportunities to chat, share videos, successes, worries and wins;
Not just access to me, but to my contacts - professional experts and practitioners in fields across the board;
Training challenges and competitions for fab prizes;
Recipes, games and training ideas
Live Q&As covering seasonal topics;
Access to Training videos to watch again and again;
Breed specific get-togethers, chats and forums - as well as in person confidence walks with me;
Talks from special guests, the top industry professionals and specialists;
Access to helpful cheat sheets, and ebooks and resources via your very own teachable link;
Preview, early booking opportunities and discounted rates for our specialist workshops, courses, events and webinars;
Access to home study courses;
As well as benefiting from new and exciting activities you can share with your dog.
I will, as always, invite you to tell me what you need, what you would like, and what you are interested in.
We are here to support you and your puppy or your rescue dog every step of the way.
From the moment you decide to introduce a new pet to your home, to collecting them and setting them up for the best possible start both within and outside of the home.
We ensure you have the knowledge, the backup, the foundation and the skills to be a confident carer of a confident dog.
PRE-VACINATION PUPPY COURSES.
Then… we have the adolescent dog! Guidance and understanding is key here, with support with socialisation, the all-important to neuter or not question, coaching calm, recall and looking at effective lead handling skills.
And once our dogs are adults the fun really starts with agility, canicross, Scentwork, loads of specialist workshops and sports, tricks and fun training.
All the way through to supporting you, supporting your best friend through middle-age and ageing.
I am here too, to support when the worst happens, offering pet bereavement support.
This is a space for you and I would highly value your input and ideas on how we can make this THE best place to support pet dog carers.
Looking forward to building our canine community together with you.
Clare xx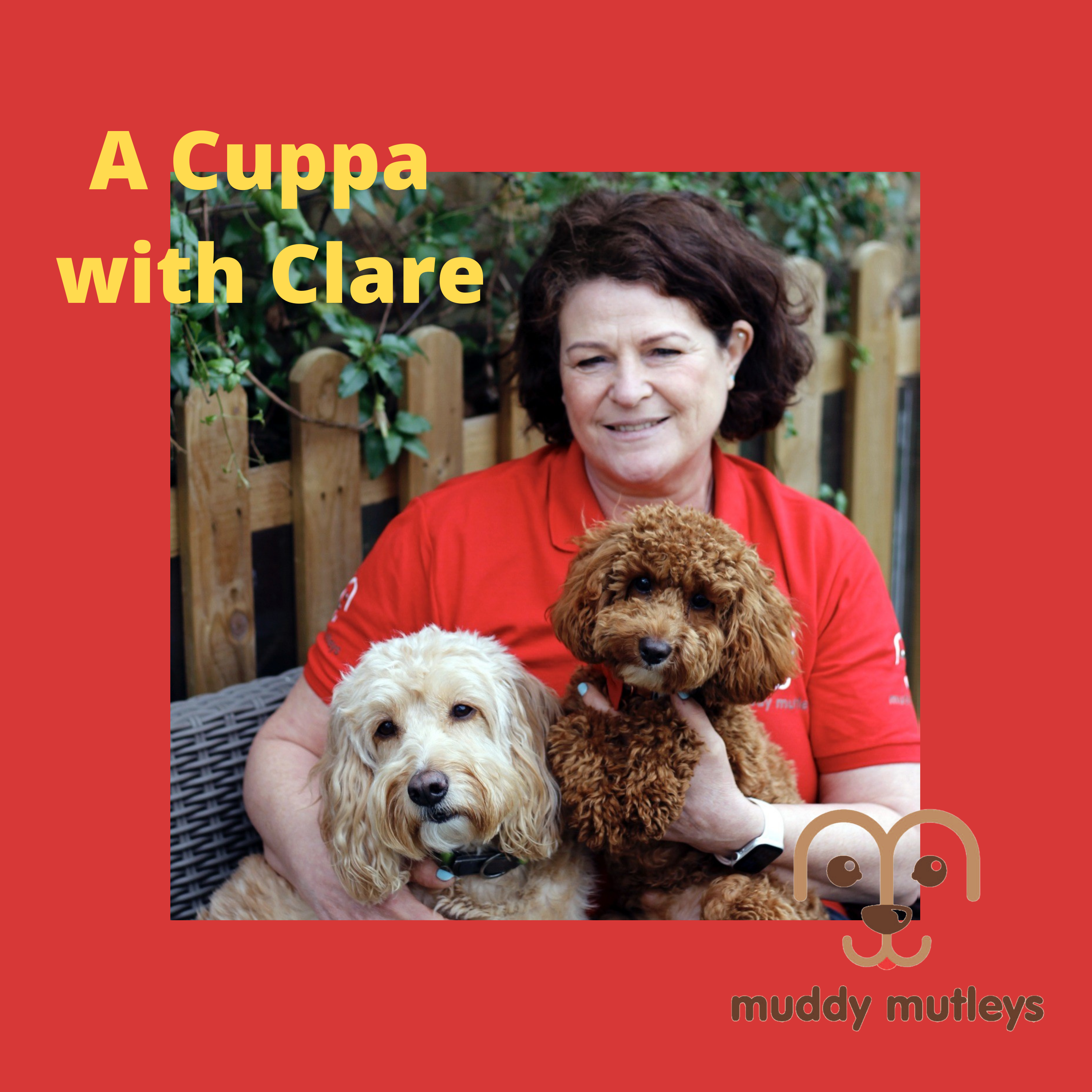 Nutrition, enrichment, behaviour tips and advice. You name it I can talk about it. These short but sweet and informative podcasts are just long enough to enjoy with a cuppa.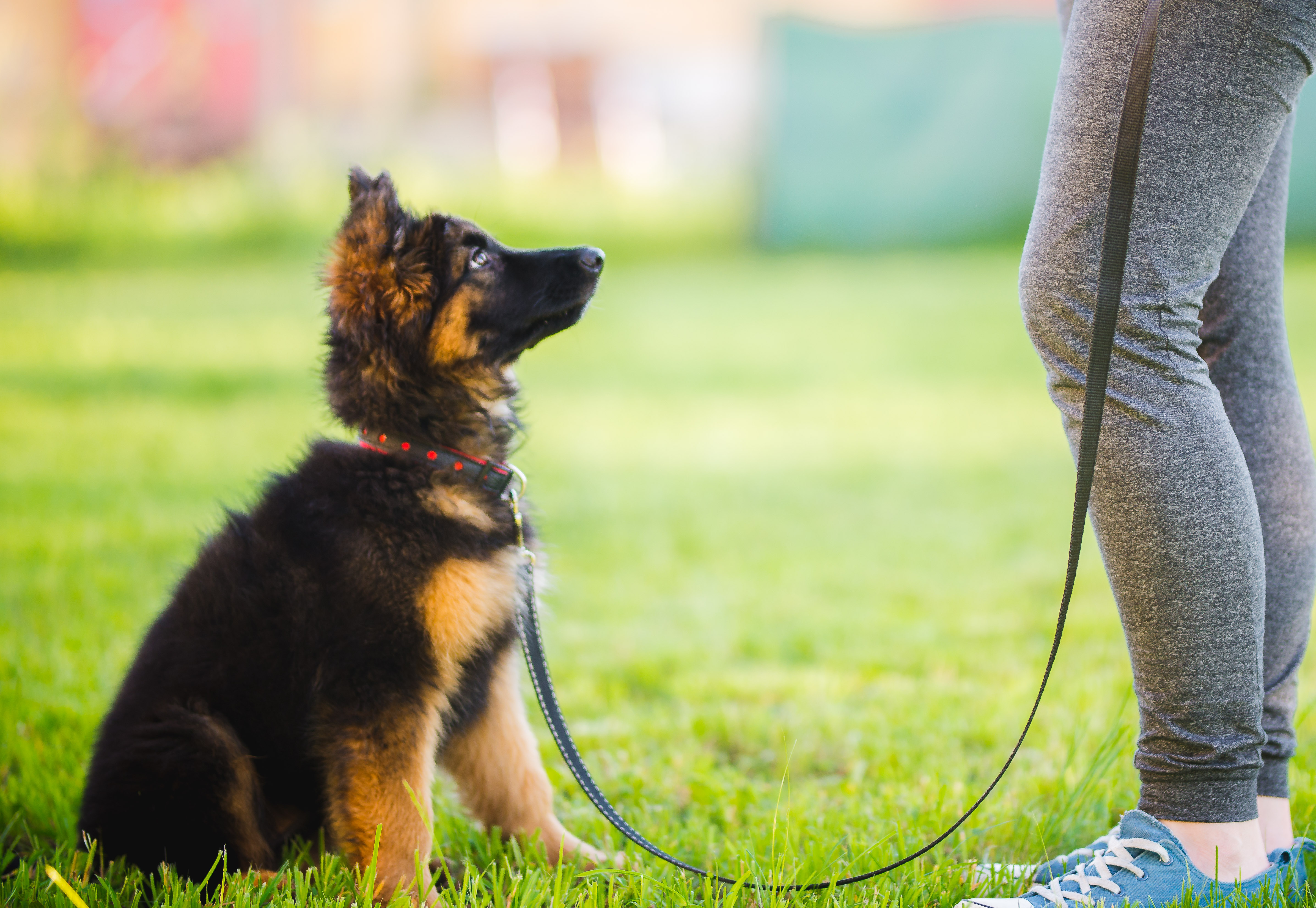 An Evening with An Expert
Access to fun, informative, Q&As with Experts from a range of fields. Whether they be experts on a certain breed or a certain subject. Be here to learn from the best.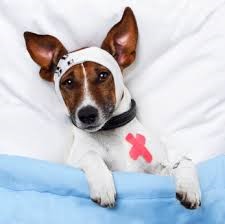 No more Google or the Lady in the Park said.......
Reliable, trustworthy, help and advice directly to your phone when and as you need it. Here to help you and to give you access to the best specialists available.
Lots more to come including...
Learn how to read dog, your dog and the dog in the park. When to say hi and when to run a mile.
How to have a calm dog. Exercises to help turn your bouncy bully into a calm canine.
Who and what is your dog from the inside out, everything from spotting signs of pain through to nutrition....
And much much more....